Current Job Openings, Internships, and Volunteer Positions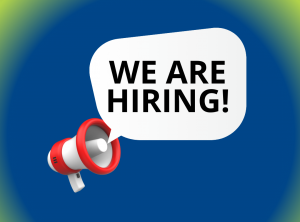 Executive Producer
Support the Washington State Debate Coalition!
The Role of Executive Producer in the 2022 Debates
This year, the WSDC plans on convening three (3) general election debates—one for the U.S. Senate
race, one for the 8th Congressional District race, and one for the Washington State Secretary of State
race. The Executive Producer for these debates will be responsible for overseeing the creation and
execution of—in partnership with the WSDC's premier media partners and the WSDC steering
committee—multi-media productions of all three debates (the Productions).
For the purposes of this job description, "multi-media" means television, radio, online streaming, or any
other broadcast medium or tool reasonably determined by the WSDC steering committee and the
Seattle CityClub board of directors. The Productions will be overseen by the WSDC steering committee
in cooperation with the organization's premier media partners.
The EP may hire a production company and any contractors to perform services related to the
Productions, as long as each PC or contractor is preapproved by the WSDC steering committee.
Current Internship Openings