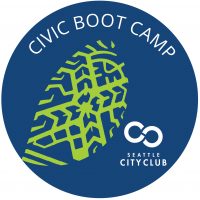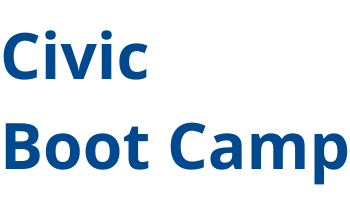 Learn about community issues and how you can get involved
Civic Boot Camps offer participants in-depth perspectives from local leaders on critical local issues and inspiration to take action in their communities. Civic Boot Camps address the historical and current context of local and regional issues such as racial justice, homelessness, climate change, economic equity, healthcare, immigration and civil rights. (In 2020, Civic Boot Camps moved online due to Covid-19 precautions).
"This is a critical time in our history,
and we can't be passengers in our own democracy."
Watch Past Civic Boot Camps
Below find previous Civic Boot Camps with webinar and interview recordings with community leaders
and workbooks with bios for each speaker, reading lists, and volunteer resources.
Transportation Accessibility in the Puget Sound Region
April 2023
How can we improve our region's transportation accessibility for all? We'll address this question in this virtual program, part 1 of a three-part Civic Boot Camp series on transportation accessibility. In the first panel, we'll hear from executives with the Seattle Department of Transportation, Community Transit, King County Metro and Sound Transit on their current work and future vision. In the second panel, we'll address the same topic with leaders from local non-profit transportation-related organizations and learn about how they advocate for transportation accessibility solutions.
November 2021
Community experts and healthcare professionals will discuss how racism impacts public health, the role of anti-racism education, outreach and legislation, and specific and actionable strategies that communities and individuals can adopt in order to step away from a standard of healthcare for some towards a more equitable future of "Healthcare for All." 
September, 2021
This two-part series highlights women leaders in education and business as we strive to build an equitable pandemic recovery. Through two virtual panels and three interviews featuring prominent local women leaders, we discuss the role and contributions of women leaders who address youth education and regional economic development.  
June, 2021
Discuss the role, responsibility, and contributions of Tribal leadership to our community as they work with multiple levels of government and non-tribal organizations to manage our natural resources and address social, environmental, and health issues.
March, 2021
Housing instability issues continue to impact people in our region, with the COVID-19 pandemic and related economic downturn. Dive into questions on affordable housing, homelessness, and legislative priorities and discuss success stories with local experts, elected leaders, and community leaders. Discover the Resource Page for this event.
November, 2020
Highlights the perspectives of elected officials from marginalized communities and community leaders who advocate for marginalized communities as they reflect on advocacy work at the local government level to advance policies central to their communities.
October, 2020
Discusses the past and present systemic racism issues in the Seattle area and how we can more towards racial equity. Interviews and panel discussions with activists and community leaders addressing systemic racial issues.
May, 2020
Addresses how the COVID19 pandemic impacts climate change and climate justice efforts in the Pacific Northwest. Interviews and webinars with climate scientists, activists and organizations addressing climate change.
April, 2020
Explores the impact of the early stages of the pandemic on local (King County) healthcare for marginalized communities. Interviews and webinars with local public health professionals.
If you are a company that requires engagement as a lynchpin in your purpose as an organization, have your employees come and learn about the community and broaden their network.
– Tyler Quillin, Civic Boot Camp: Immigration and Livable Neighborhoods Alum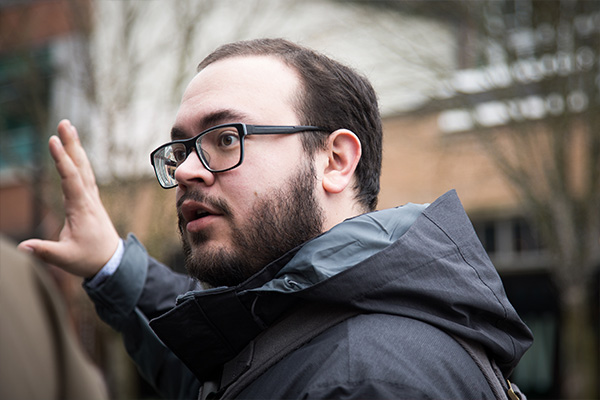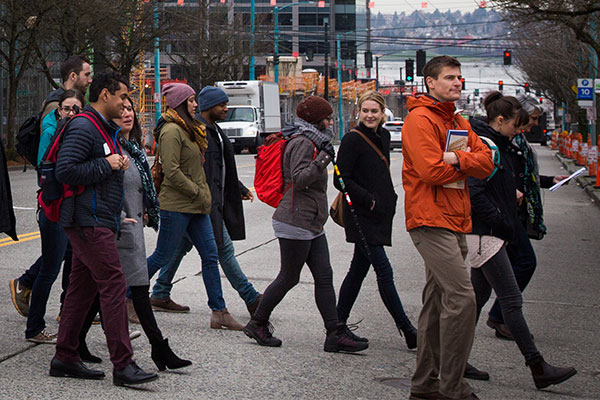 Attending Civic Boot Camp was a great opportunity for me to make connections in our community. By meeting staff from Immanuel Lutheran Church, I was later able to partner with them for a volunteer project related to their homeless program.
– Nadia Gandara, Volunteer Initiatives Manager at United Way of King County
In the age of issues, sometimes it is really important to take a step back and understand the basics, and really try to personalize what the issues are, with Civic Boot Camp.
– Sean Greenlee, Civic Boot Camp: Immigration Alum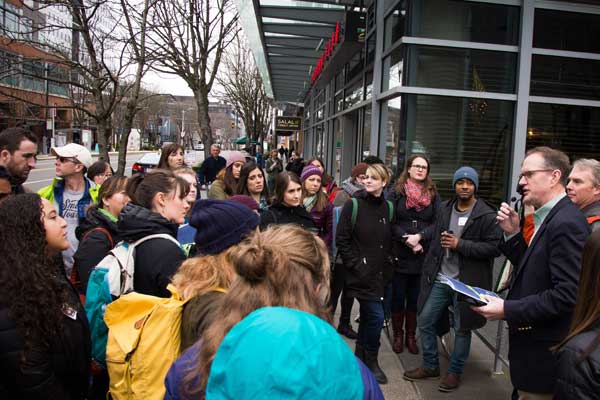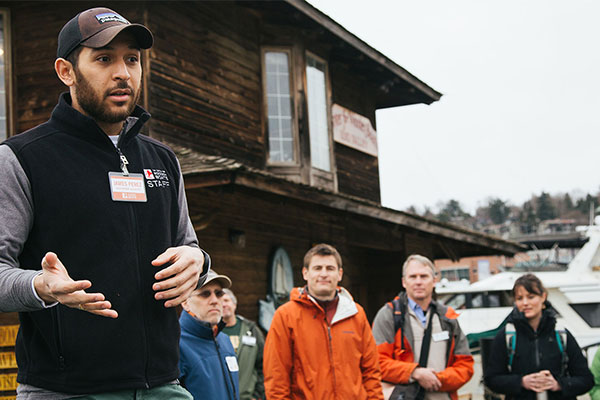 Civic Boot Camp always brings together a unique blend of people from across the city both in terms of presenters and participants.
– Bryce Campbell, Civic Boot Camp: Immigration & Waterfront Alum
Civic Boot Camp Supporting Partner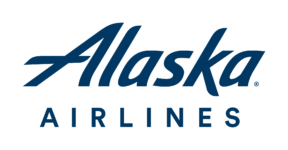 To learn more about Civic Boot Camp, or to Schedule a private Civic Boot Camp for your organization, contact Jeff Carter, Program Specialist, at jcarter@seattlecityclub.org or 206.682.7395 ext. 106.