A deep-dive program that gives participants the tools to take action in the community. Participants will have the opportunity to:
Gain insights from local leaders
Learn about our region's history
Watch video interviews with topic experts
Learn about local solutions and how to get involved
Take action toward increasing the civic health of the region
For questions contact Program Specialist Jeff Carter at jcarter@seattlecityclub.org or 206.682.7395 x 106.
Past Civic Boot Camp Videos and Materials
View our previous Civic Boot Camp events for webinars and interviews with community leaders. You'll also find workbooks with bios for each speaker, reading lists, and volunteer resources so that you can continue to connect and engage with your community after your boot camp session.
October, 2020
Discusses the past and present systemic racism issues in the Seattle area and how we can more towards racial equity. Interviews and panel discussions with activists and community leaders addressing systemic racial issues.
May, 2020
Addresses how the COVID19 pandemic impacts climate change and climate justice efforts in the Pacific Northwest. Interviews and webinars with climate scientists, activists and organizations addressing climate change.
April, 2020
Explores the impact of the early stages of the pandemic on local (King County) healthcare for marginalized communities. Interviews and webinars with local public health professionals.
Civic Boot Camp Supporting Partner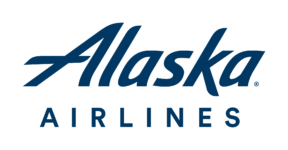 What Did Past Participants Have to Say About Civic Boot Camp?
Attending Civic Boot Camp was a great opportunity for me to make connections in our community.

By meeting staff from Immanuel Lutheran Church, I was later able to partner with them for a volunteer project related to their homeless program. -Nadia Gandara, Volunteer Initiatives Manager at United Way of King County

If you are a company that requires engagement as a lynchpin in your purpose as an organization,

have your employees come and learn about the community and broaden their network. -Tyler Quillin, Civic Boot Camp: Immigration and Livable Neighborhoods Alum

In the age of issues, sometimes it is really important to take a step back

and understand the basics, and really try to personalize what the issues are, with Civic Boot Camp. -Sean Greenlee, Civic Boot Camp: Immigration Alum

Civic Boot Camp always brings together a unique blend of people

from across the city both in terms of presenters and participants -Bryce Campbell, Civic Boot Camp: Immigration & Waterfront Alum
How Will Your Organization Benefit From Civic Boot Camp?
Shared knowledge about growth opportunities and challenges in the community.
Partnership connections with local leaders and businesses.
An engaged and more productive employee.
How Will You Benefit from Civic Boot Camp?
A deeper understanding of your community's history and future.
Improved tools for leading action on behalf of the community.
Lasting connections with group members and community leaders.
Civic Boot Camp Works
Survey results of participants one year after attending showed that:
Think differently about local issues.
Feel more connected to their community.
Advocate for more causes.