Housing Instability:
Shifting from Crises to Solutions
Friday, March 19: Part 1 – The Housing Crisis
Friday, March 26: Part 2 – The Homelessness Crisis
Friday, April 2: Part 3 – Elected Leaders on the Housing and Homelessness Crisis
We've created this resource page to give you access to more information about this topic in a variety of formats, from short interviews we've conducted with some of the speakers to a list of ways you can get involved in this issue and help work toward solutions. We hope you find this curated content valuable and please contact us at cityclub@seattlecityclub.org if you have questions or want to suggest other resources to add to this resource page.
---
Housing instability issues continue to impact people in our region, with the COVID-19 pandemic and related economic downturn. This Civic Boot Camp series addresses questions on affordable housing, homelessness, and legislative priorities and highlight success stories with local experts, elected officials, and community leaders.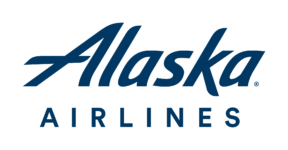 Microsoft
MARCH 19: THE HOUSING CRISIS
MARCH 26: THE HOMELESSNESS CRISIS
APRIL 2: ELECTED OFFICIALS ON THE HOUSING AND HOMELESSNESS CRISIS
Rev. Bill Kirlin-Hackett, Director, The Interfaith Task Force on Homelessness
Bill discusses his work with the faith community to address homelessness in our neighborhoods and especially working with people living in their vehicles
Daniel Zavala, Interim Director, We Are In and Building Changes
Daniel discusses how "We Are In", a new collaboration of non-profits, business, homeless service providers and those with lived experience will address the homelessness crisis in our region.
Josh Castle, Director of Advocacy and Community Engagement, Low Income Housing Institute
Josh talks about his organization's efforts to address the homelessness crisis, especially through their administration of the Tiny House Villages program. He describes how the program works, from its management and funding to effectiveness in helping people transition into more permanent housing.
Tram Tran-Larson and Edmund Witter, Housing Justice Project
Tram and Edmund discuss how the Housing Justice Project provides rental assistance and eviction protection for vulnerable populations in our region and the how the pandemic (and resulting economic downtown) have exacerbated pre-existing trends in evictions (especially for communities of color).
Qiana Tyeskey, Housing Director, Helen Gaines, Homeless Outreach Manager; and Linda Taylor, VP of Housing & Financial Empowerment, Urban League of Metropolitan Seattle. 
Qiana, Linda and Helen discuss their work to provide rental and foreclosure assistance and wrap-around services to people experiencing homelessness (highlighting their Safe Parking program for people living in their cars) and their suggestions for how to get involved. 
MARCH 19
WEBINAR SPEAKERS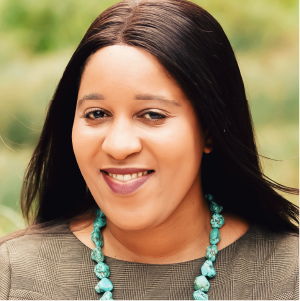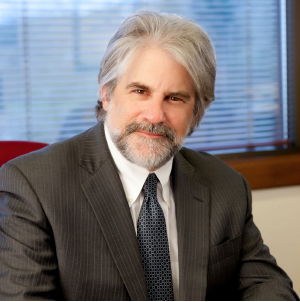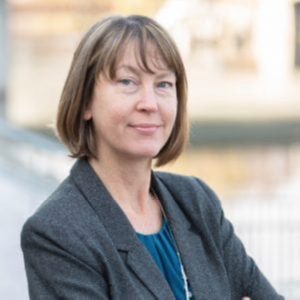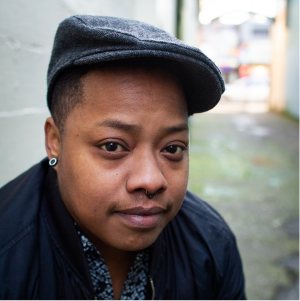 Selected readings and resources for March 19 webinar – Short list of recent articles and resources to review prior to the webinar (See comprehensive list below). 
Articles

 
Washington lawmakers look for ways to exit the eviction moratorium — and prevent the fallout

, Sydney Brownstone, Seattle Times, 2/17/21

 

Here's how the state will spend $2.2B in federal pandemic aid

: Lawmakers plan to use the money to fight COVID, aid renters and reopen shuttered schools and businesses, Jerry Cornfield, Everett Herald, 2/8/21

 

WA scrambles to avoid mass evictions as moratorium nears end

 – Tenants and landlords both 

favor

 more rent assistance, but some want lawmakers to go further, David Kroman, Crosscut, 2/5/21

 
Data 
 

MARCH 26

WEBINAR SPEAKERS

Selected readings and resources for March 26 webinar – Short list of recent articles and resources to review prior to the webinar (See comprehensive list below). 
Articles

 
Data 
Deputy Mayor Casey Sixkiller is Mayor Durkan's Deputy Mayor for Operations.  

Mr. Sixkiller assumed his position as Deputy Mayor in January 2020, he's the Mayor's lead on utilities, parks, libraries and the homelessness response. 

Before joining the City of Seattle, Mr. Sixkiller served as King County Executive Constantine's Chief Operating Officer.  Mr. Sixkiller is also the founder of Sixkiller Consulting a DC-based firm, which he left in 2018.  Mr. Sixkiller was raised in Seattle and is an enrolled citizen of the Cherokee Nation.

Girmay Zahilay is a King County Councilmember representing District 2, which includes Skyway, South Seattle, the Central District, Capitol Hill and the University District. Girmay was raised in South Seattle, growing up in places like Rainier Vista, Holly Park, and Skyway. After graduating from Franklin High School, he received degrees from Stanford University and UPenn Law School, and worked in the Obama White House. His experiences growing up in public housing and going to public schools inspired him to pursue anti-poverty work through the Congressional Hunger Center and also to found Rising Leaders, Inc., a nonprofit that equips underserved middle school students with mentors and life skills training. Since taking office 12 months ago, Girmay has laid the foundation to revolutionize our system of policing in King County, invested tens of millions of dollars into Skyway to ensure this neighborhood is the model for investing without displacing, transferred publicly owned land to community organizations for housing, and responded with urgency to the pandemic to make sure our district and our region are safe. Connect with Girmay on instagram @councilmember.girmay, Facebook @councilmember.girmay, or twitter @girmay.

At the age of 15, My-Linh Thai immigrated to Washington state as a Vietnamese refugee with her family. She graduated with honors from Federal Way High School and from the University of Washington School of Pharmacy. She is proud to be the first refugee elected to serve in the Washington State House of Representatives. Rep. Thai is a passionate education advocate who is committed to ensuring equity and access for all. This commitment springs both from the early support she herself received as a student, and as the parent of two children who currently attend Bellevue schools. Prior to serving in her current role, she has served as a PTSA parent volunteer and received the Washington State PTA Outstanding Advocate Award in 2013. She was elected as the School Board Director for the Bellevue School District, and later elected by her fellow Board Directors to serve as Vice President of the Washington State School Board Directors Association (WSSDA) in 2017. Rep. Thai is the Vice Chair of the House Democratic Caucus. She also serves on the Civil Rights & Judiciary Committee, Health Care & Wellness Committee, the Education Committee, and the Education Accountability Oversight Committee. Connect with My-Linh over Facebook @RepThai41.
Selected readings and resources for April 2 webinar – Short list of recent articles and resources to review prior to the webinar (See comprehensive list below). 
TERMS

Chronically Homeless Individual – a person with a disability who has been continuously homeless for one year or more or has experienced at least four episodes of homelessness in the last three years where the combined length of time is at least 12 months.
Continuum of Care – local planning body responsible for coordinating the full range of homelessness services in a geographic area. (All Home leads this effort)
Coordinated Entry for All– a program that ensures that all people experiencing a housing crisis have fair and equal access and are quickly identified, assessed, and connected to housing and homeless assistance based on their strengths and needs.
Diversion – a Housing First, person-centered, strengths-based approach to help individuals identify the choices and solutions to end their experience of homelessness with limited interaction with the crisis response system.
Housing Choice Vouchers (Section 8 vouchers):  a federal program administered by local housing authorities. Eligible tenants receive vouchers they can use to help pay for apartments in the private market. Tenants pay between 28 and 40 percent of their household income for rent and utilities, and the housing authority pays the difference between this amount and the amount the landlord requests
Housing First – offers permanent, affordable housing as quickly as possible and the supportive services to help people keep their housing.
Market Rate Housing – the prevailing monthly cost for rental housing. It is set by the landlord without restrictions
Permanent Supportive Housing – providing housing assistance and supportive services on a long-term basis to formerly homeless people.
Person Experiencing Homeless – a person who lacks a fixed, regular, and adequate nighttime residence. (This term is preferred over "homeless person")
Point-in-Time Counts – 1-night estimates of both sheltered and unsheltered homeless populations in King County held each January.
Project-based Section 8 housing – a federal program which grants a long-term rent subsidy to developers of privately owned rental housing stock to in exchange for affordable rents
Public Housing – housing owned and run by a local housing authority. To be eligible to live in public housing, you must meet program requirements including being low income. In most cases, rent including utilities can comprise no more than 30% of your income
Rapid Rehousing – providing temporary housing assistance to people experiencing homelessness, moving them quickly into permanent housing.
Subsidized Housing – all federal, state or local government programs that reduce the cost of housing for low- and moderate-income residents. Housing can be subsidized in numerous ways including tenant-based mechanisms such as vouchers or project-based ones, such as tax credits.
Transitional Housing Programs – provides people experiencing homelessness a place to stay combined with supportive services for up to 24 months.

Policy Glossary – Housing Development Consortium 

Housing – related glossary – Housing Development Consortium 

SELECTED LOCAL ORGANIZATIONS

Housing-related 

Homelessness-related 

[/vc_row]

Reports, data and fact sheets 

 

Homelessness-related 

 

Housing-related 

Action guides, toolkits workbooks 

Our region's civic health depends on each one of us to get involved in civic life. Here are some ways you can support housing and homeless services and initiatives:  

General resources for news, blogs, updates and archived articles on homelessness. 

Social media – Twitter Feeds 

Podcasts 

Videos 

Women, Tiny House Villages, and Locking Doors

, Low Income Housing Institute, 11/5/19 (6:42) – Describes Tiny House village living for women.

KOMO News series on homelessness – 

https://komonews.com/news/local/komo-news-special-seattle-is-dying

Seattle is Dying (describes theft, crime, filthy conditions resulting from inadequate response to homelessness), Eric Johnson, 3/14/19 (59 minutes)

There 

But

 

For

 the Grace of God (interviews with people experiencing homelessness in Seattle), Eric Johnson, 6/1/16 (52 minutes)

Watch: 9 intimate stories of homelessness, told live at Ignite Project Homeless, Seattle Times, Updated June 14, 2018 – 

https://www.seattletimes.com/seattle-news/homeless/watch-9-intimate-stories-of-homelessness-told-live-at-ignite-project-homeless/

Ending Homelessness Block by Block, 

Rex Hohlbein & Jenn 

LaFreniere

, 

5/22/18 (19 min) 

https://www.youtube.com/watch?v=OnNM51QWrWA

The Florida Project – Film – A story about childhood poverty and homelessness – Trailer – 

https://www.youtube.com/watch?v=WwQ-NH1rRT4

A New High (on Netflix) – Documentary about people experiencing homelessness climbing Mt. Rainier – Trailer – 

https://www.youtube.com/watch?v=RFRNT3f79o0

Inocente – Documentary about youth homelessness – Trailer: 

https://www.youtube.com/watch?v=DRbytVjghRA

Invisible People – Vlog – learn about the "invisible" homeless – 

https://invisiblepeople.tv/

How architecture can create dignity for all, John Cary, TEDWomen 2017 

https://www.ted.com/talks/john_cary_how_architecture_can_create_dignity_for_all

CityStream

: Portraits of Homelessness, Seattle Channel, October 15, 2015

, 

4:26 –

http://www.seattlechannel.org/CityStream/segments?videoid=x59596

The story of Rex Hohlbein, an architect turned homeless advocate, who is on a mission to change public perception of the homeless, Enrique Cerna, Nov 2014 

https://kcts9.org/programs/in-close/news/facing-homelessness