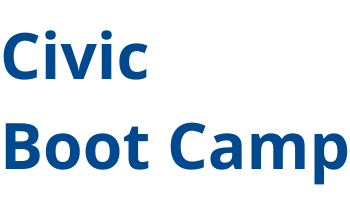 Housing Instability: Shifting from Crises to Solutions
Housing instability issues continue to impact people in our region, with the COVID-19 pandemic and related economic downturn. This Civic Boot Camp series addresses questions on affordable housing, homelessness, and legislative priorities and highlight success stories with local experts, elected officials, and community leaders.
The Housing Crisis
March 19, 2021
The Homelessness Crisis
March 26, 2021
Elected Officials on The Housing and Homelessness Crisis
April 2, 2021
Rev. Bill Kirlin-Hackett, Director, The Interfaith Task Force on Homelessness
Daniel Zavala, Interim Director, We Are In and Building Changes
Josh Castle, Director of Advocacy and Community Engagement, Low Income Housing Institute
Tram Tran-Larson and Edmund Witter, Housing Justice Project
Qiana Tyeskey, Housing Director, Helen Gaines, Homeless Outreach Manager; and Linda Taylor, VP of Housing & Financial Empowerment, Urban League of Metropolitan Seattle.
Urban League of Metropolitan Seattle *Audio Podcast
MARCH 19
WEBINAR SPEAKERS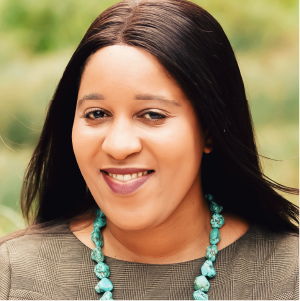 Director of Government Relations & Policy, Housing Development Consortium of Seattle-King County
Patience Malaba serves as the Director of Government Relations and Policy, at the Housing Development Consortium of Seattle-King County. She puts her values into action, leading the process of setting HDC's annual advocacy agenda and strategy to advance the annual priorities that help meet King County's housing affordability needs, support sustainable and equitable neighborhoods of opportunity for those with the greatest needs. Prior to joining HDC, Patience managed Seattle for Everyone, a broad coalition of affordable housing developers and advocates, for-profit developers and businesses, labor organizations, environmentalists, and urbanists to advance the first-ever comprehensive package of affordable housing policies in Seattle, known as the Housing Affordability and Livability Agenda (HALA). Early in her role she worked with Futurewise, a statewide growth management, and civic planning organization, on promoting equitable, environmentally sound housing and land-use policies. She serves on the Puget Sound Regional Council (PSRC)'s Growth Management Policy Board as an alternate. She also currently serves on the Seattle Planning Commission and is the 2020 winner of the Bullitt Environmental Fellowship Award. Patience holds a Master of Public Administration from Seattle University. Connect with her on twitter @patience_malaba or @HDC_SeaKC.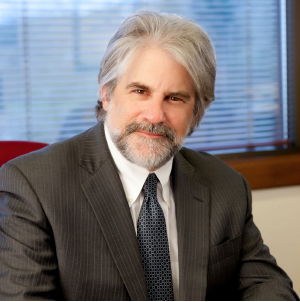 Executive Director, King County Housing Authority
Stephen Norman serves as Executive Director of the King County Housing Authority, which provides housing support to low income households living in Seattle's suburban metropolitan area. The Authority helps house 21,000 households in permanent affordable housing and works closely with community partners to address the needs of the region's homeless and at-risk populations; promote family self-sufficiency, and support educational and life success for the 20,000 children in its programs.   
Mr. Norman has an extensive background in community organizing, urban planning and affordable housing design, development and management. He served as the first Assistant Housing Commissioner for homeless housing development in New York City and subsequently helped create the Corporation for Supportive Housing (CSH), a national non-profit lending institution that works to increase the supply of service enriched housing for homeless households. He currently serves as President of the Council of Large Public Housing Authorities (CLPHA) and Chair of the Board of CSH.