Thank you to everyone who tuned into and supported the Washington State Debate Coalition. We look forward to sharing more information about debates planned for 2022. Please join our mailing list to be the first to learn about debates and Seattle CityClub's other civic programming.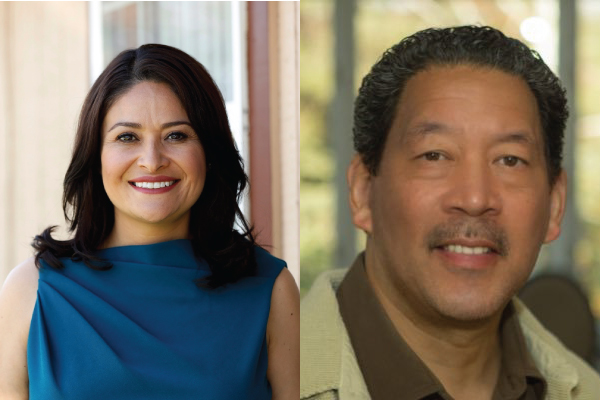 Candidates Lorena González and Bruce Harrell
Welcome to the 2021 debate season, hosted by the Washington State Debate Coalition (WSDC), a program of Seattle City Club's Dialogue Across Differences initiative. This year, the WSDC will focus on the race with the greatest statewide impact: The Seattle Mayoral race. 
Where can I watch?
The following premier media partners will air the mayoral debate live:
FOX 13+ – cable 10, ch. 22 over-the-air
KING 5 – KONG channel 6/16

KIRO – channel 7
Seattle Channel – channel 21
TVW – https://www.tvw.org/about/channel-locator/
KIRO Radio – 97.3 FM
KOMO News – 97.7 FM
KUOW Public Radio – 94.9 FM
The debates will also be streamed live on the following media outlets:
Why should I register? Registration lets us know who will be watching the debate. You will also receive updates and be able to submit a question you want to ask a candidate via our registration form. Registration is not necessary to viewing the debate, but it does help us track our audience, which helps us secure funding for future free, nonpartisan debates.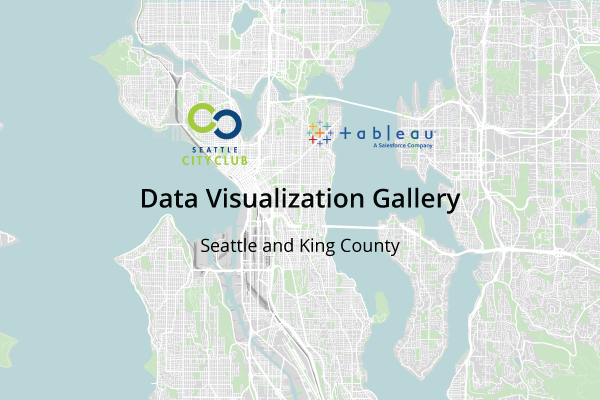 In partnership with Tableau, Seattle CityClub and the Washington State Debate Coalition have put together this Data Navigator tool to allow anyone to find, explore, and discuss the issues relevant for voters across Seattle and King Country for the upcoming election.
About
The WSDC  was founded in 2016 by Seattle CityClub and has reached 2,300 live debate attendees and more than 3 million viewers on TV/online. WSDC is a public service made possible through the joint efforts of civic leaders, nonpartisan organizations, colleges and universities, donors, sponsors, and Washington media partners committed to ensuring access to those who hold and seek elected office. 
An Annual Seattle CityClub Commitment
As part of Seattle CityClub's 2021 Dialogue Across Differences initiative, local or state-wide debates will be held annually, according to the needs of the community. Thank you to our generous supporters for helping the WSDC address polarization through civil, public debate.   
Join the Coalition
Committee 

Role 

Chair 

Steering Committee 

Leads the strategy and implementation of the WSDC which functions as cabinet of sub-committee chairs. 

Laura Lockard 

Advisory Sub-Committee 

Guides outreach and collaboration across the state with civic organizations and ensures diverse representation from political parties. 

Betsy Robertson 

Education Sub-Committee 

Oversees public education and higher education involvement; develops debate curriculum. 

Kelty Pierce 

Media Relations Sub-Committee 

Builds ongoing relationships with media partners and maintains communication with all media and external audiences. 

Nathan Hambley, Jocelyn McCabe 

Operations Sub-Committee 

 

Organizes debate locations and logistics, invitations, and audience building, provides input on debate format, and oversees civic and community partner involvement. 

Justin Eckstein, Ph.D 
Does your organization believe that making public debates available to all voters is crucial to a functioning democracy?  Click the button below and share why you want to become a member: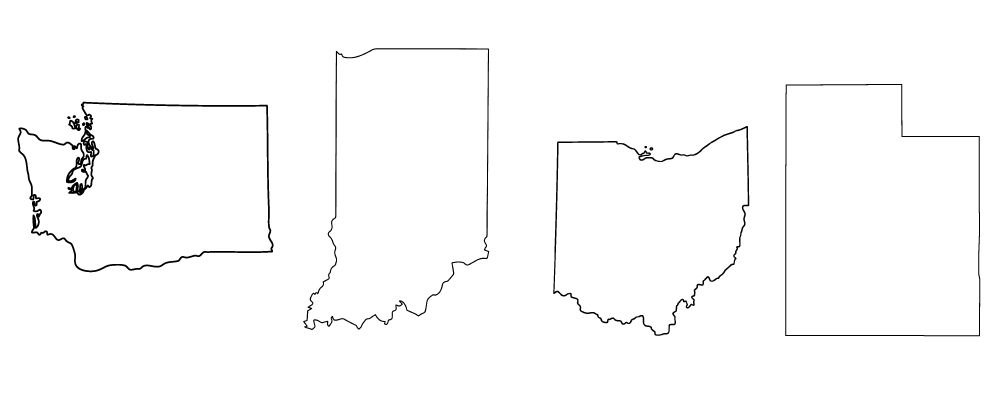 Expanding Across the Nation
In 2019, the Washington State Debate Coalition partnered with Indiana, Ohio and Utah to create state debate commissions to create the State Debate Coalition, which collaborates on state-wide debates and promotes the creation of state debate commission across the country.
News & Updates
WSDC Press Release
Seattle Mayoral Debate Coverage
Seattle mayoral candidates Bruce Harrell, M. Lorena González debate approaches to policing, public safety
Seattle Times
October 17, 2021
González, Harrell trade barbs on homelessness, policing in televised Seattle mayoral debate
Seattle Times
October 14, 2021
Seattle mayoral candidates square off in debate
Fox 13
October 15, 2021
Seattle mayoral candidates debate city's future, talk Amazon, taxes and corporate responsibility
GeekWire
October 14, 2021
Homelessness, Police, Amazon Top Seattle Mayoral Debate
U.S. News
October 14, 2021
What M. Lorena González and Bruce Harrell Said in First TV Debate
Seattle Met Magazine
October 18, 2021
DEI Commitment
We are committed to Diversity, Equity, and Inclusion (DEI). In all debates, we are integrating five elements to maximize access and inclusion: 
Distance – Shrinking the physical distance between communities and those that represent them so the people can hold elected officials accountable. 
Discussion – Ensuring the topics of conversation and contestation reflect the needs of diverse communities. 
Design – Recognizing that what it means to "debate" sounds different to different cultures and creating the spaces to recognize that plurality. 
Debrief – Ensuring we have diverse perspectives contextualizing the conversation for our audiences. 
Resources – Supplementing the debates with educational resources that respect different backgrounds. 

| | |
| --- | --- |
| The Seattle Metro Chamber | sea.citi |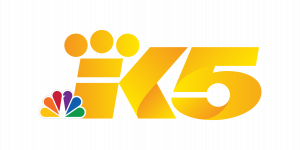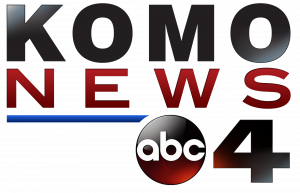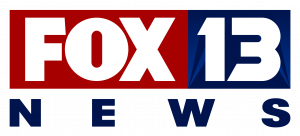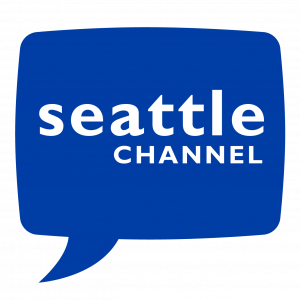 Supporting Media Partners
| | | |
| --- | --- | --- |
| 710 ESPN Seattle | Kirkland Reporter | Redmond Reporter |
| Arlington Times/Marysville Globe | Kitsap Military Times | Renton Reporter |
| Auburn Reporter | Kitsap Weekly | Seattle Weekly |
| Bainbridge Island Review | KNKX | Sequim Weekly |
| Bellevue Reporter | KXLY TV | Sequim Gazette |
| Bothell/Kenmore Reporter | KPQ 560 AM | Snoqualmie Valley Record |
| Bremerton Patriot/Central Kitsap Reporter | KREM | South Beach Bulletin |
| Converge Media | KSPS-TV | South Seattle Emerald |
| Covington/Maple Valley/Black Diamond Reporter | KTTH | South Whidbey Record |
| Eastside Scene Magazine | La Raza 102.3/107.1 | Tacoma Daily Index |
| Federal Way Mirror | Mercer Island Reporter | Tacoma News Tribune |
| Forks Forum | NCWLIFE TV, Wenatchee | The Olympian |
| Homes – Land Islander | Newsradio 610 KONA | The Peninsula Gateway |
| Homes – Land Olympic Peninsula | North Coast News | Tri-City Herald |
| Islands' Sounder | North Kitsap Herald | Tukwila Reporter |
| Islands' Weekly | Northwest Asian Weekly | Vashon-Maury Island Beachcomber |
| Issaquah/Sammamish Reporter | Northwest Publishing Inc. | Wenatchee World |
| Journal of the San Juan Islands | Northwest Progressive Institute | Whidbey Crosswind |
| KAPP-KVEW | Okanogan Valley Gazette-Tribune | Whidbey News-Times |
| Kent Reporter | Peninsula Daily News | Whidbey TMC |
| KHQ | Port Orchard Independent | |
| Kingston Community News | Rainier Avenue Radio | |
| | | |
Education Partners
| | |
| --- | --- |
| American Forensic Association | Olympic College |
| Bellevue College | Pacific Lutheran University |
| Big Bend Community College | Seattle University |
| College Success Foundation | South Puget Sound Community College |
| Eastern Washington University | Spokane Falls Community College |
| Gonzaga University | The Evergreen State College |
| Independent Colleges of Washington | University of Washington |
| Lower Columbia College | Washington State University |
| Northwest University | Washington State University Foundation |
|   | Western Washington University |
|   | Whitworth University |
Civic & Community Partners
| | |
| --- | --- |
| African Community Housing & Development | Leadership Tomorrow |
| Association of WA Business in Olympic | Metropolitan Democratic Club of Seattle |
| Bellingham City Club | sea.citi |
| CAIR Washington | Seattle Chamber of Commerce |
| Center for Women & Democracy | Seattle Foundation |
| City Club of Tacoma | Seattle/King County NAACP |
| Columbia Basin Badger Club | Seattle Latino Metropolitan Chamber of Commerce |
| Democracy Voucher Program | Slade Gorton International Policy Center |
| Downtown Seattle Association | TACID |
| Global to Local | UW Impact |
| Henry M. Jackson Foundation | Washington Coalition for Open Government |
|   | Washington Legislative Youth Advisory Council |
|   | Washington Nonprofits |
Advisory Partners
Former Seattle Port Commissioner Bill Bryant
Former Seattle Mayor Tim Burgess
Former Seattle City Council Member Sally Clark
Former Washington Governor Gary Locke
Former Washington Secretary of State Ralph Monro
Former Attorney General of Washington Rob McKenna
Former Washington Secretary of State Sam Reed
Contact
For questions about hosting a debate or joining the Washington State Debate Coalition: 
Contact: cityclub@seattlecityclub.org. 
For media inquiries: 
Contact: camwb@seattlecityclub.org. 
Watch the 2021 Tacoma Mayoral Debate