This year, Seattle CityClub Premier Member ECONorthwest has been working to equip local communities with the analytical insights that they need to solve complex economic problems, with the goal of meaningfully advancing difficult conversations that tend to stall forward motion. 
Throughout 2019, ECONorthwest has focused on five important projects: 
Equitable Transit-Oriented Development

. Light rail extensions and Bus Rapid Transit facilities can help commuters avoid the freeway and get to work faster, but as these transit improvements stretch out into communities surrounding Seattle, there are that displacement will soon follow. ECONorthwest is working with King County and King County Metro to develop a strategic plan that will guide County investments in support of equitable real estate development around high capacity transit areas. ECONorthwest is also assisting Sound Transit with an expansive study on planning for building light rail from Ballard to West Seattle to downtown Seattle.    

The Sharing and Gig Economy

— The sharing economy has turned social and financial norms on their heads and left policymakers scrambling to craft intelligent legislation that takes into account the changing nature of how our citizens and communities function. ECONorthwest is helping in 2019 by digging deep into the analytics of several key disruptive activities in recent years, including economic impact analyses for Uber, AirBnb, Homeaway, and Etsy.  

Clean Water

— A lot of water flows through the Puget Sound! Stormwater and wastewater facilities are aging as the region continues to grow. ECONorthwest is helping both King County and the City of Seattle to determine the best strategies to protect and improve regional water quality. This means identifying ways to achieve the most valuable water quality objectives in an affordable and equitable way, while still pursuing cost efficiencies. 

Housing

— ECONorthwest works with local jurisdictions to identify housing demand, estimate future housing needs, and formulate affordable housing policies that meet the needs of all area residents. ECONorthwest is currently working with the Affordable Middle-Income Housing Advisory Council (AMIHAC) to provide recommendations to encourage development of affordable middle-income housing in Seattle. ECONorthwest has also partnered with the Up For Growth Coalition to determine the amount of housing (nationwide and state-by-state) that has not been produced relative to the number of new households formed. Having this information in-hand greatly helps inform solutions to the affordable housing crisis. Here's a link to that report where they found that

since 2000, the State of Washington hasn't produced enough units of housing to keep up with population growth. An additional 225,000 units are needed across the State to make up for the underproduction.

:

https://www.upforgrowth.org/new-report-indicates-housing-shortage-more-severe-once-thought

Congestion Pricing

— It's becoming clear that we cannot build our way out of the traffic congestion in our region. Like other cities across the country, agencies and private entities alike are examining the implications of charging drivers to use the roads and doing so in a way that is fair and equitable. In a first of its kind report, ECONorthwest worked with Uber in 2019 to develop a framework for designing and evaluating a congestion pricing program for downtown Seattle.
Allison Tivnon, Partner and Marketing Director for ECONorthwest, says about their CityClub membership: "We look to Seattle CityClub as a champion and organizer of vital conversations between the business community, our elected officials, social advocates, and the general public. CityClub creates events that are informed by sound policy analysis with a nonpartisan approach and that is what keeps ECONorthwest an engaged and enthusiastic supporter of the organization."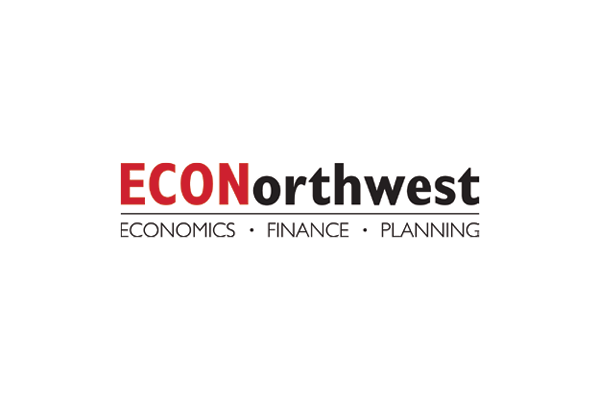 Thank you, ECONorthwest for being a CityClub Premier Member and for helping advance difficult conversations that inform policy-making decisions! We're incredibly proud to have you in our inner circle. 
To share your organization's stories of community impact please contact us at membership@64.227.103.216 — we love to hear, and share, how our members are making a difference.