As November crept closer and closer, the choices seemed less and less comprehensible. Preparing to vote for just the second time ever, 22-year-old Akhila Sriram found herself more confused than motivated.
Since earning the right to vote in 1972, the 18-to-21 vote remains underrepresented. In the 2014 midterm elections, less than 20 percent of younger voters cast ballots. Among many reasons, surveys repeatedly point to a lack of knowledge about the issues or candidates on the ballot. Youth feel like they're not invited to learn more and information isn't accessible.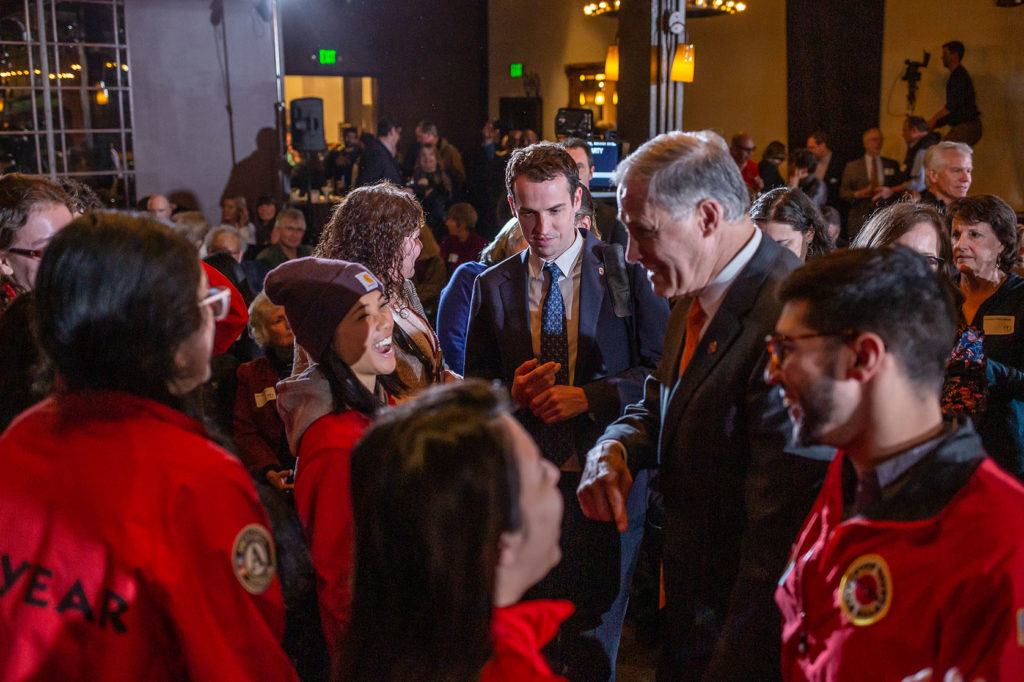 That is why Seattle CityClub partnered with the Kerry and Linda Killinger Foundation to provide scholarships to immigrants, refugees, people of color and youth to attend CityClub's Civic Cocktail programs. By making Civic Cocktail more accessible, young people can engage directly with civic leaders, learn about important issues and make more informed decisions in the voting booth.
"The Civic Cocktail I attended was about the three initiatives on the Washington ballot," said Akhila. "It was really helpful for me because I was filling out a Washington ballot without knowing much about either side of the initiatives. Since it was my second time voting in an election, having that information about the issues was really valuable to me."
Thanks to the generosity of the Kerry and Linda Killinger Foundation, CityClub awards 25 to 30 scholarships each month.
"As a younger Latinx voter, I know that many people from underrepresented communities face barriers to civic engagement because they can't afford transportation, ticket prices to events and other costs. Or, they may feel unwelcome at some community gatherings that don't actually reach out to ask them to engage," explained Danielle Gonzalez who oversees the scholarship partner program at Seattle CityClub.
When young people and those from underrepresented communities finally get the opportunity to get involved, they begin actively seeking out other chances to engage and end up becoming ambassadors to their fellow community members."
For Akhila, this is only the beginning and she's looking forward to continuing her involvement.
"Thanks to Seattle CityClub and the Killinger Foundation, I get to be more involved in the Seattle community through the conversations that I get to have in that space."
Gifts from the Killingers and people like you support Civic Cocktail and other CityClub programs aimed at inspiring and informing our community. Learn more at www.SeattleCityClub.org.