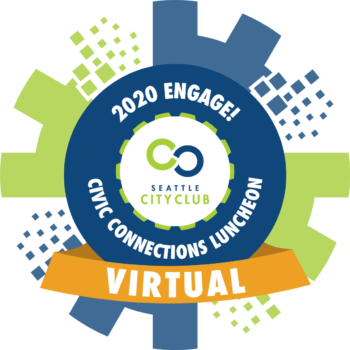 Christina Blocker
Speaker
Christina Blocker
Christina Blocker has extensive experience as a consultant in the political sector. With a background in campaigns and diversity, equity, and inclusion training, Blocker was at the forefront of the Political Consultants of Color Coalition efforts to force Washington's House and Senate Democratic campaign committees to add more people of color to its exclusive "preferred consultant" roster.
Blocker's firm, Archway Consulting Group, focuses on public relations, diversity & inclusion strategy, and business development, working at the intersection of electoral politics and community-building (full bio).
Hanson Hosein
Hanson Hosein is the Co-Founder of the Communication Leadership graduate program at the University of Washington and the President of HRH Media Group LLC. An award-winning documentary filmmaker and former broadcast journalist, Hanson earned an Emmy while working with NBC News in overseas conflict zones.
He currently hosts UW's "Co-Existing with COVID-19" Public Lectures series, and is working to recalibrate the power dynamic between people and technology as Co-Principal of MIRA!, a community-first approach to learning and innovation
Ari Melber
Ari Melber is an Emmy Award-winning journalist, writer and attorney. He is MSNBC's Chief Legal Correspondent and an NBC News Legal Analyst, and he hosts "The Beat with Ari Melber" nightly on MSNBC.
Melber reports on law and justice stories across all NBC platforms, and in 2016 received an Emmy Award for his reporting on the Supreme Court. His writing has been published by The New York Times, The Washington Post, and The Atlantic, and he previously was a regular contributor to Politico, Reuters, and The Nation. Prior to joining MSNBC, Melber practiced First Amendment law (full bio).
A Shock to the System:
Election 2020 and the Future of Democracy
Everything's up for grabs as we approach this fall's election. The nationwide consequences of the pandemic, protests, and our polarized politics are further amplified by our accelerated use of technology. It's all changing in real-time: from how we organize, connect, and campaign to fundraising, name recognition, and getting out the vote, this dynamic subject demands a dynamic conversation. Join Seattle CityClub and our two renowned experts on politics and elections as we discuss democracy's new normal at both the local and national level. Whether it's voter suppression tactics or allegations of voter fraud, what happens at the ballot box is everyone's concern.
Date & Time
September 16, 2020
12:00 – 1:30 p.m.
Cost
Free
(opportunities to give during event)
Thank you to our Annual Partners and
Engage! sponsors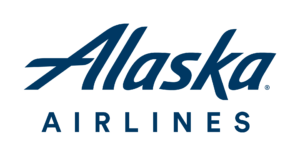 PEMCO Insurance
Virginia Mason
Columbia Bank
ECONorthwest
Fred Hutch
William D. Ruckelshaus Center
2020 Annual Benefit details
Coming soon!

Seattle CityClub's 2019 Annual Benefit Luncheon
---
Thank's to the generosity of everyone at our Annual Benefit, Seattle CityClub raised $173,467 to support our mission of informing and inspiring civic engagement. We are very grateful!
Thanks to the support of the generous donors and supporters at our Benefit, programs like Civic Cocktail, Civic Boot Camp, and the WA State Debate Coalition can continue to serve our community by informing and engaging each of us in our democracy. Democracy starts with you!
---
Supporting Sponsors

Contributing Sponsors
Comcast NBCUniversal    |    Stokes Lawrence   |   Uber
Table Sponsors
Davis Wright Tremaine    |   ECONorthwest    |     Junior League of Seattle
Lane Powell   |    Puget Sound Energy   |    Seattle Chamber of Commerce
Seattle University    |    William D. Ruckelshaus Center
About Our Benefit
The Benefit is Seattle CityClub's only annual fundraising event, supporting our mission to inform and engage residents with community leaders and provide programs that bridge politics, professions, generations, cultures and socioeconomic backgrounds.