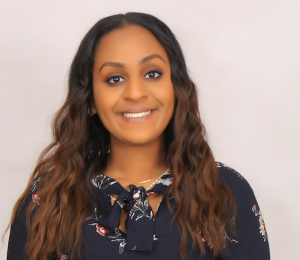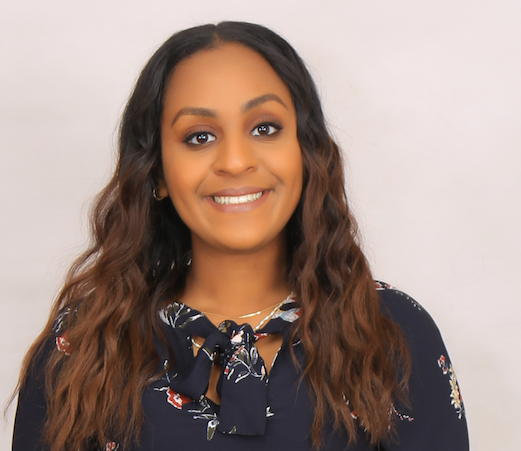 Reheal Mariam is a Law, Economics and Public Policy and Global Studies double major, with a minor in Human Rights, at University of Washington Bothell (UWB) whose impressive resume is equally matched by her deep caring for those less fortunate in our community. In addition to her school work, the college senior is involved in various initiatives around town including work as peer coach on campus, volunteering as a legal assistant with the King County Bar Association's Housing Justice Project, and working with UWB's newly formed Research and Policy Club, which is in the process of  publishing policy recommendations for nearby communities with a focus on unheard voices.
As a new participant in Seattle CityClub programming, we sat down with Reheal to learn about her goals, what inspires her civic engagement, and what Dialogue Across Differences means to her.
How did you learn about Seattle CityClub's mission and programming?
My classmates and I discussed civic dialogue in our American Government class while reading Why We're Polarized by Ezra Klein. Our professor encouraged us to attend Seattle CityClub's virtual Civic Boot Camp series that focused on housing insecurity and homelessness in our region, which is a topic I'm very passionate about. While watching the webinar I had the opportunity to hear many different perspectives and enjoyed how respectful the conversation was.
With the seemingly endless polarization in our political systems, how can current leaders and peers solve problems together?
First, it's essential to understand that we are all human and having these conversations with each other is a privilege. I believe that having these conversations closer to public schools and places where people in underserved communities live their daily lives would be the first step in making them part of the solution.
How do you navigate an argumentative conversation?
I like to define my boundaries and understand my personal triggers so I don't respond with anger. Also, understanding when it's time to stop a conversation can be just as important as knowing when to continue. Give others grace for their lack of understanding.
What does "Dialogue Across Differences" mean to you?
To me this means actively listening to others but understanding that I could be wrong. Start conversations with the best of intentions and not thinking the worst of others.
Where does your passion for solving homelessness come from?
My parents were born in Ethiopia and Eritrea and became refugees in the United States because of war in that region. When I was younger we lived in Section 8 housing but, regardless of our circumstances, my mom and dad would always help those less fortunate. In my adolescence I suffered from anxiety and depression and ended up spending time in Ethiopia where I had several meaningful experiences that changed my life, including an acceptance of faith in Christ, and inspired my personal mission to help others.
How do you stay informed on current events?
I believe that it's important to research a topic from different platforms and opinions in order to better understand other perspectives.
This interview has been edited for length and clarity.
About this content series.
In 2021, Seattle CityClub launched the Dialogue Across Differences initiative to celebrate our 40th Anniversary while addressing polariaton and bridging toward solutions in our community. As we continue to celebrate and fundraise for this milestone–culminating with Seattle CityClub's annual Engage! program in the fall of 2021–we decided to kick off the Dialogue Across Differences Blog Series that offers a look at how our organization facilitates dynamic conversation between different viewpoints through original content and programming in an effort improve the civic health of our community. You can look forward to interviews with local civic and community leaders, insight from Pacific Northwest mavens, and feedback from our program attendees.