Debate Schedule
All debates will air live on TVW and be streamed by all WSDC Premier Media Partners (listed below).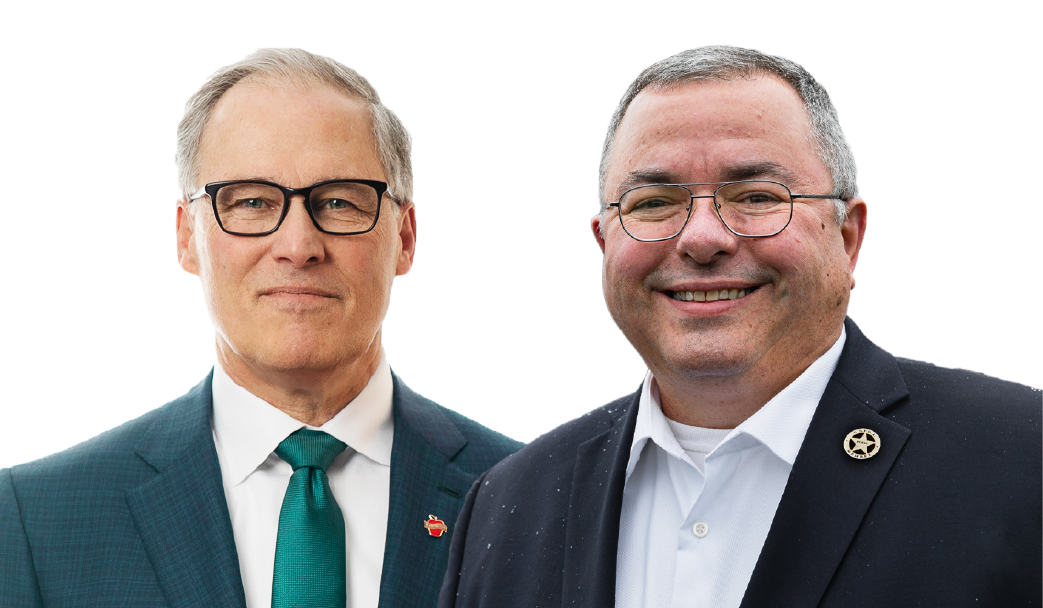 GUBERNATORIAL DEBATE



October 7,
8-9 p.m.
Immediately after Vice-Presidential Debate
Candidates: Jay Inslee (D) and Loren Culp (R)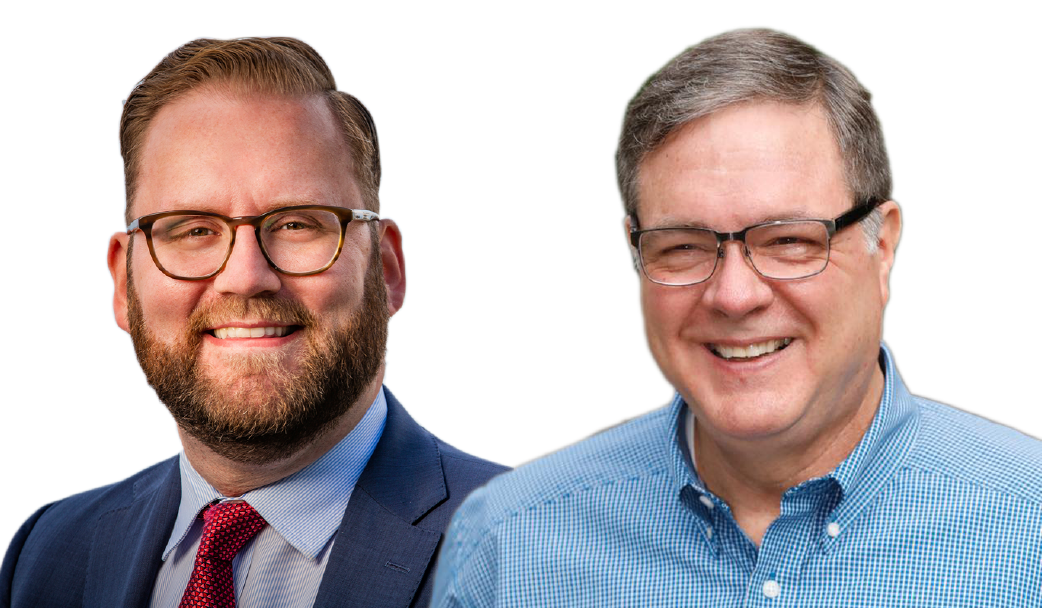 LT. GOVERNOR DEBATE



October 22,
8-9 p.m.
Immediately after Presidential Debate
Candidates: Marko Liias (D) and Denny Heck (D)
About the Washington State Debate Coalition
The Washington State Debate Coalition was founded in 2016 by Seattle CityClub. It is a public service made possible through the joint efforts of civic leaders, nonpartisan organizations, colleges and universities, and Washington media partners committed to ensuring access to those who hold and seek elected office. Since its founding, the Coalition has reached 2,300 live debate attendees and more than 1.5 million viewers on TV/online.
Washington State Debate Coalition DEI Commitment
The Washington State Debate Coalition is committed to Diversity, Equity, and Inclusion (DEI). In all debates, we are integrating five elements to maximize access and inclusion:
Distance – Shrinking the physical distance between communities and those that represent them so the people can hold elected officials accountable.
Discussion – Ensuring the topics of conversation and contestation reflect the needs of diverse communities.
Design – Recognizing that what it means to "debate" sounds different to different cultures and creating the spaces to recognize that plurality.
Debrief – Ensuring we have diverse perspectives contextualizing the conversation for our audiences.
Resources – Supplementing the debates with educational resources that respect different backgrounds.
The Washington State Debate Coalition is proud to share educational (and fun!) materials as companion pieces to our debates. They were developed in collaboration with university professors and debate coaches and provide provide different methods and depths of engagement for various audiences.
2020 WSDC Premier Media Partners
2020 WSDC Supporting Media Partners
710 ESPN Seattle
Arlington Times/Marysville Globe
Auburn Reporter
Bainbridge Island Review
Bellevue Reporter
Bellingham Business Journal
Bothell/Kenmore Reporter
Bremerton Patriot/Central Kitsap Reporter
Covington/Maple Valley/Black Diamond Reporter
Eastside Scene Magazine
Federal Way Mirror
Forks Forum
Homes – Land Islander
Homes – Land Olympic Peninsula
Islands' Sounder
Islands' Weekly
Issaquah/Sammamish Reporter
Journal of the San Juan Islands
KAPP-KVEW
Kent Reporter
KHQ
Kingston Community News
Kirkland Reporter
KIRO 97.3 FM
Kitsap Military Times
Kitsap Weekly
KXLY TV
KPQ 560 AM
KREM
KSPS-TV
KTTH
La Raza
Mercer Island Reporter
NCWLIFE Channel
Newsradio 610 KONA
North Coast News
North Kitsap Herald
Northwest Publishing Inc.
Northwest Progressive Institute
Okanogan Valley Gazette-Tribune
Peninsula Daily News
Port Orchard Independent
Rainier Avenue Radio
Redmond Reporter
Renton Reporter
Seattle Channel
Seattle Weekly
Sequim Gazette
Snoqualmie Valley Record
South Beach Bulletin
South Whidbey Record
Tacoma Daily Index
Tacoma News Tribune
The Courier Herald
The Daily World
The Herald Business Journal
The News Tribune
The Olympian
The Peninsula Gateway
The Vidette
Tri-City Herald
Tukwila Reporter
Vashon-Maury Island Beachcomber
Wenatchee World
Whidbey Crosswind
Whidbey News-Times
Whidbey TMC
2020 WSDC Education Partners
American Forensic Association
Bellevue College
Big Bend Community College
Central Washington University
College Success Foundation
Community Colleges of Spokane
Eastern Washington University
Gonzaga University
Independent Colleges of Washington
Northwest University
Pacific Lutheran University
Seattle University
Spokane Community College
Spokane Falls Community College
The Evergreen State College
University of Washington
Washington State University
Washington State University Foundation
Western Washington University
2020 Civic & Community Partners
African Community Housing & Development
Bellingham City Club
CAIR Washington
Center for Women & Democracy
Global to Local
Henry M. Jackson Foundation
Leadership Tomorrow
Metropolitan Democratic Club of Seattle
sea.citi
Seattle/King County NAACP
TACID
UW Impact
Washington Coalition for Open Government
Washington Legislative Youth Advisory Council
Watch 2018 Coalition Debates
The first of two 2018 U.S. Senate debates between Sen. Maria Cantwell (D) and Susan Hutchison (R)
The 2018 8th Congressional District debate between Dino Rossi (R) and Kim Schrier (D)
The second and final 2018 U.S. Senate debate between Sen. Maria Cantwell (D) and Susan Hutchison (R)
Watch 2016 Coalition Debates
The 2016 U.S. Senate debate between Sen. Patty Murray (D) and Chris Vance (R)
The 2016 gubernatorial debate between Bill Bryant (R) and Gov. Jay Inslee (D)
Join the Washington State Debate Coalition
Does your organization believe that making public debates available to all voters is crucial to a functioning democracy? Click the button below and consider joining the Washington State Debate Coalition.
WA State Debate Coalition, Seattle CityClub and AARP again team up to…

Increased Availability on East Side Seattle, WA. (Oct. 6,  2020)…
For questions and media inquiries about hosting a debate or joining the Coalition:
Contact Alex Wheeler, Program Manager, at awheeler@seattlecityclub.org or 206.682.7395 ext. 102.
Frequently Asked Questions
Where can I watch the debates?
Our premier media members (KCTS 9, KING 5, KIRO 7, KOMO NEWS 4, KUOW, Q13 NEWS, and TVW) are required to at least livestream each debate, and depending on the locale, premier members will broadcast live on television. We will provide more broadcast and livestream details once the debates are closer to production.
U.S. Senate debate at PLU: Broadcast live at 12:30 p.m. PST on KING 5 and KIRO 7. Delayed broadcast at 7 p.m. PST on KCTS, TVW, and KONG. Livestreamed on many Coalition partner websites. Live radio broadcast on KUOW.
WA-8th debate at CWU: Broadcast live at 7 p.m. PST on KING 5, KVI Radio, KUOW, NCWLIFE Channel, KPQ AM560, and AM 770 KTTH. Delayed broadcast on KOMO Radio, KCTS 9, TVW. Livestreamed on many Coalition partner websites including KIRO 7 and Q13 News.
U.S. Senate debate at Spokane Community College: Broadcast live at 3 p.m. PST on KSKN and KONG TV. Delayed broadcast on  KING 5, KCTS 9, KOMO and TVW. Livestreamed on many Coalition partner websites including KIRO 7 and KPQ.
How do I submit questions for the debates?
In order to make sure we have diverse questions that cover multiple topics, we are asking residents to submit their questions in advance for selection. Submitted questions will be reviewed, selected and edited for brevity. Submit a question.
Who can join?
The Coalition includes former public officials, nonpartisan organizations, colleges and universities and media partners. Although they come from all areas of the state (urban and rural Washington; eastern, western and central Washington), all Coalition members believe the need has never been greater for civic engagement that brings Washingtonians together. They see it as their responsibility to help inform public policy decisions and to create a transparent and civil process for the election of the leaders of our state.
Questions About Hosting a Debate or Joining the Coalition:
Contact Alex Wheeler, Director of Civic Engagement, at awheeler@64.227.103.216 or 206.682.7395
Media Inquiries:
Contact Jason Ludwig, Communications Manager, at jludwig@64.227.103.216 or 206.682.7395